Elegant design with endless possibilities.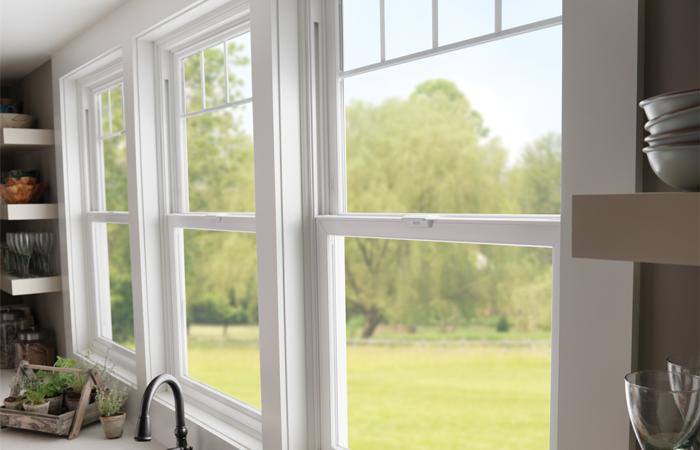 Our Premium Vinyl Window Series
Tuscany® Series premium vinyl windows can make a world of difference in your home. Our signature vinyl formula offers the performance and energy efficiency you want, coupled with equal sightlines and wider frame profile to mirror the look of a traditional wood window. The result is an elegant style that will beautify your home for years to come. The award-winning SmartTouch® lock makes it easy to open and know when it is locked. Made for replacement window projects or home remodels.
Quality materials and innovative engineering help create a high performance vinyl window. We begin by precisely controlling our vinyl compound formulation to withstand harsh climate conditions. Then, we extrude our own frame material, and fabricate all Tuscany Series windows ourselves.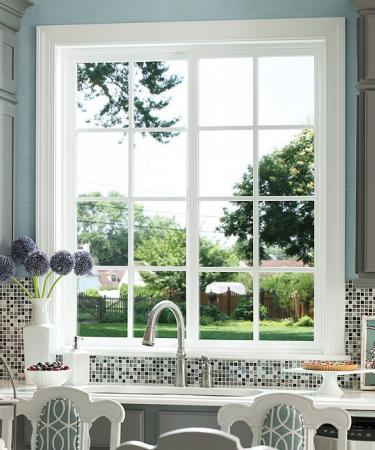 Milgard vinyl windows are available in eleven exterior frame colors with premium exterior finishes like bronze and espresso. Our coating technology allows UV rays to pass through the paint and reflect off the vinyl frame, preserving the exterior finish for colors that last.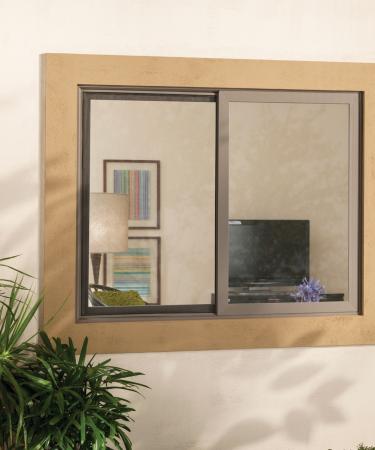 Tuscany Series custom made windows offer equal sightlines and a wider frame shape that creates shadow lines for a more traditional look. Even sightlines are used in room design to create a calming and aesthetically pleasing effect. The result is pure elegance.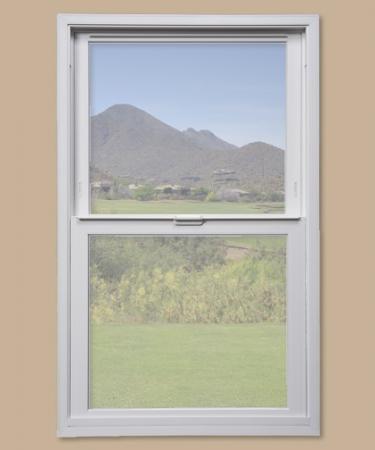 We develop our own vinyl compounds and extrude our own profiles to ensure the final product is heat stable and performs as expected, requiring little to no maintenance over time. Milgard is a proud ENERGY STAR® partner with packages designed to meet tough thermal and solar requirements in your area.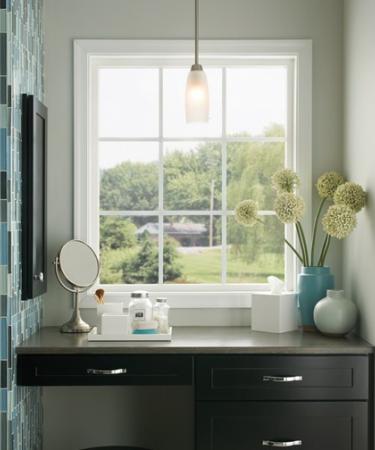 The technology behind the patented SmartTouch lock was an industry first. With one hand you can easily lift the locking mechanism to unlock and open or close the window. The SmartTouch lock exceeds all California forced-entry requirements, which are among the most rigorous in the nation.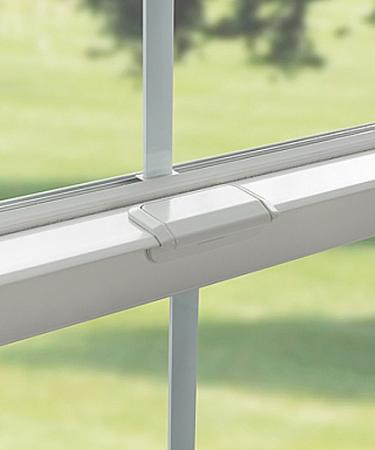 Tuscany Series Operating Styles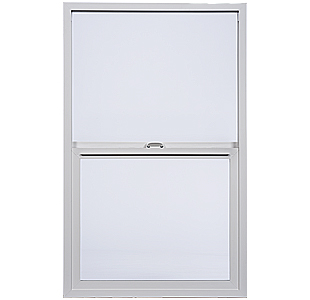 Single Hung
The bottom sash moves up to allow air to flow into the home on a Single Hung window and the top sash is fixed. Because the window opens vertically, it makes a great solution for windows that overlook patios, balconies or walkways because it won't protrude into the exterior space.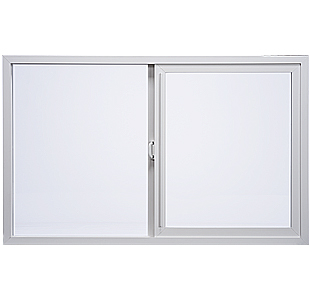 Horizontal Slider
Horizontal slider windows open with the sash sliding to the left or right. If your window faces a walking path or patio, consider a horizontal slider that does not open outward into the exterior space.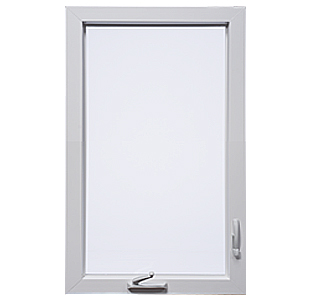 Casement
Casement windows help you enjoy a beautiful view because the window has no rail to obstruct your view. They are hinged on the side and swing open, wide. This provides great ventilation for your home.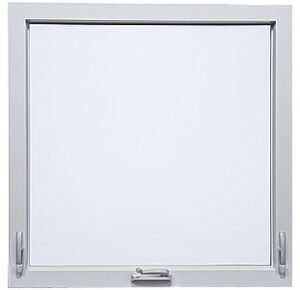 Awning
Tuscany Series awning windows are hinged at the top and open outward. This allows air to flow into the home but the weather stays out. They are a great solution in hard to reach areas.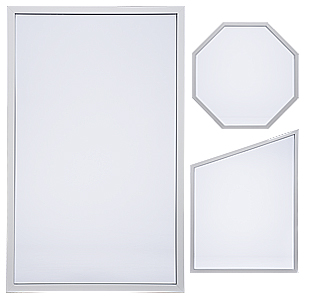 Picture
Tuscany Series picture windows beautifully frame your view. Because they do not open, they are ideal when paired with casements or awnings, which will add airflow in addition to natural daylight.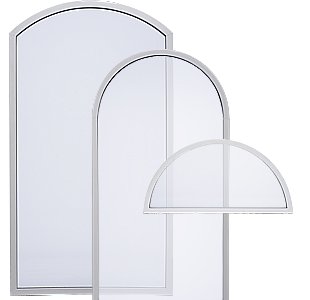 Radius
Radius windows denote a variety of styles that include, arch topped, circles or half circles. The rounded corners help soften the rectangular edges of other windows and architecture in your home. Tuscany Series radius windows can be operable or picture windows.
Tuscany Series Operating Styles
Trusted Partners
We offer professional and certified installation
Request a FREE, no-obligation appointment with us!