Create a beautiful home with high quality patio doors.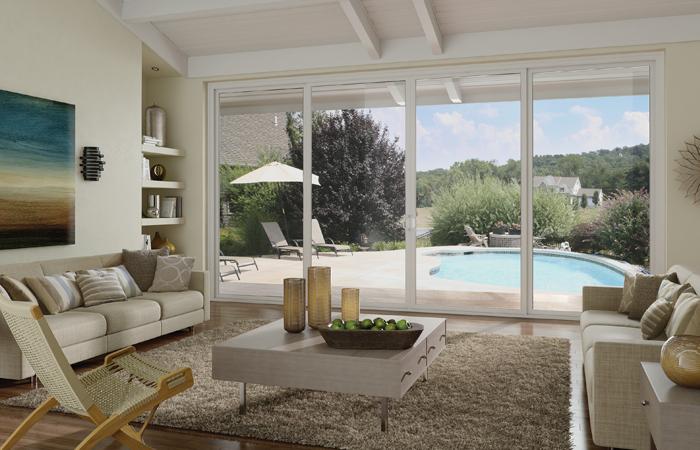 Make a Statement with Your Patio Doors
Let your patio door reflect your personal style. Explore the colors, styles and options Milgard has available for any new home or replacement patio door project.
Operating Styles
Sliding patio doors are a popular choice for many homeowners because they let in light and don't protrude into the living space. This makes them a great option for rooms where space is limited. You can choose from standard rail or the wider look of a French sliding patio door with 2, 3 and 4 panel configurations.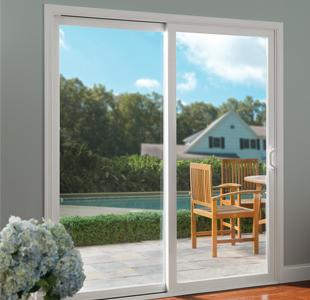 French style patio doors offer an elegant touch to any home, with wider stiles and rails providing a classic, traditional look. A French sliding door operating style provides a beautiful look in rooms with tight spaces. Consider adding grids patterns for decoration or sidelites for additional daylight or venting.
An elegant choice. These work well in areas with ample room for the door to swing freely without bumping into furnishings because the hinge is located on the inside of the house and the door swings inward. It also helps maintain usable exterior space. Add sidelites for additional daylight.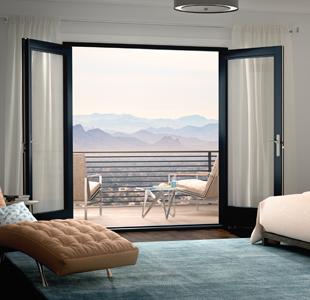 These patio doors offer the same look of wider stiles and rails that you'll see in a sliding French door, but they swing outward on hinges that are located on the exterior of the home. This allows more room for furniture inside and creates a clean look to the interior frame. This is a great solution for expansive patio areas.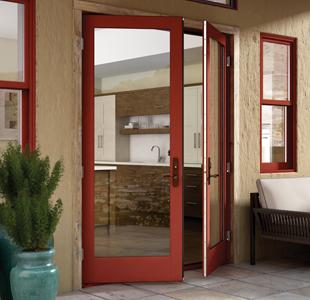 Despite their size, large sliding glass walls open and close easily. With Pocket patio doors, the panels tuck into the wall allowing the full width of the door opening to be accessible for foot traffic. When the door is fully open, all the panels disappear from view.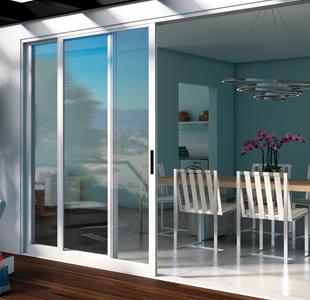 These walls open smoothly and easily due to their stainless steel, ball bearing rollers. This is a great solution for replacement patio door projects because the weight of the door is bottom loaded, likely not requiring any additional support materials. As each panel is opened, it folds on top of the other like an accordion.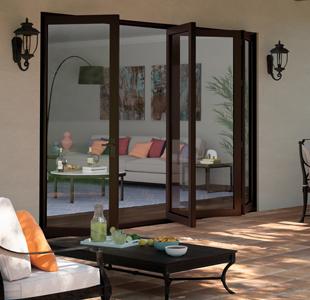 A Moving Glass Wall System can become a focal point in your home and highlight the entry onto your patio. With Stacking glass walls, each panel will stack on top of the other as it slides to open or close on an individual track. Typically the number of panels you choose corresponds with the number of tracks you will have.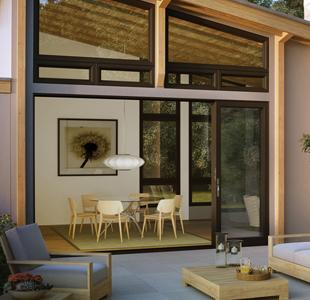 Patio Door Frame Materials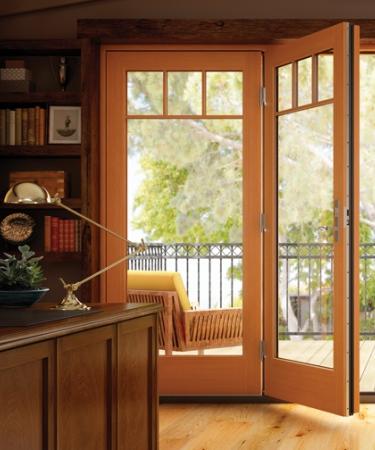 Wood Patio Doors
Wood is a strong material that is paintable, stainable and easy to work with. It is a natural insulator and complements many forms of residential home architecture. Wood frames require maintenance to prolong their natural beauty.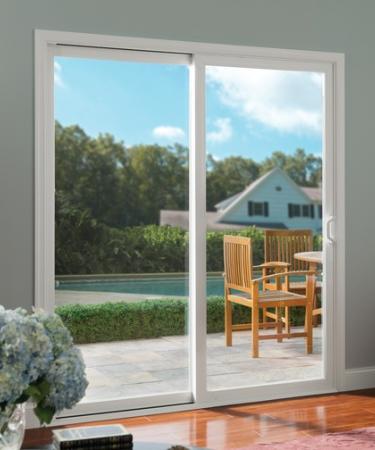 Vinyl Patio Doors
Vinyl has many advantages, including being virtually maintenance-free. It is non-corroding, exceptionally energy efficient and extremely durable. Vinyl patio doors are an affordable option for both replacement projects and new home construction.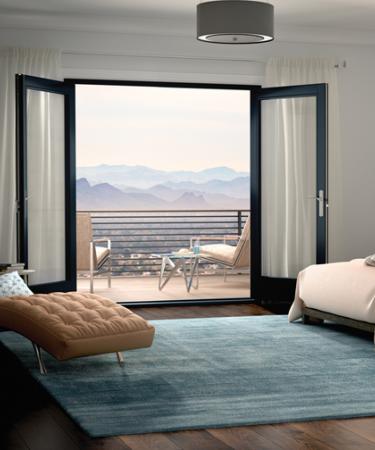 Fiberglass Patio Doors
Fiberglass requires very little upkeep and is built to last. The frame expands and contracts at approximately the same rate as the insulated glass it holds, for improved energy efficiency and strength. This material is available in a wide variety of exterior colors.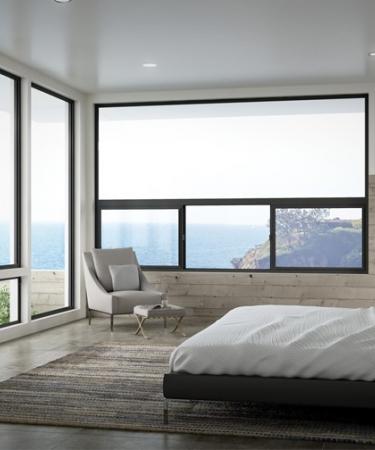 Aluminum Patio Doors
Extremely popular with architects, aluminum patio doors help accentuate the clean lines of modern design. The narrowness of the frame places the focus on the glass and subsequently, the view it offers. They are also durable and low maintenance.
Trusted Partners
We offer professional and certified installation
Request a FREE, no-obligation appointment with us!